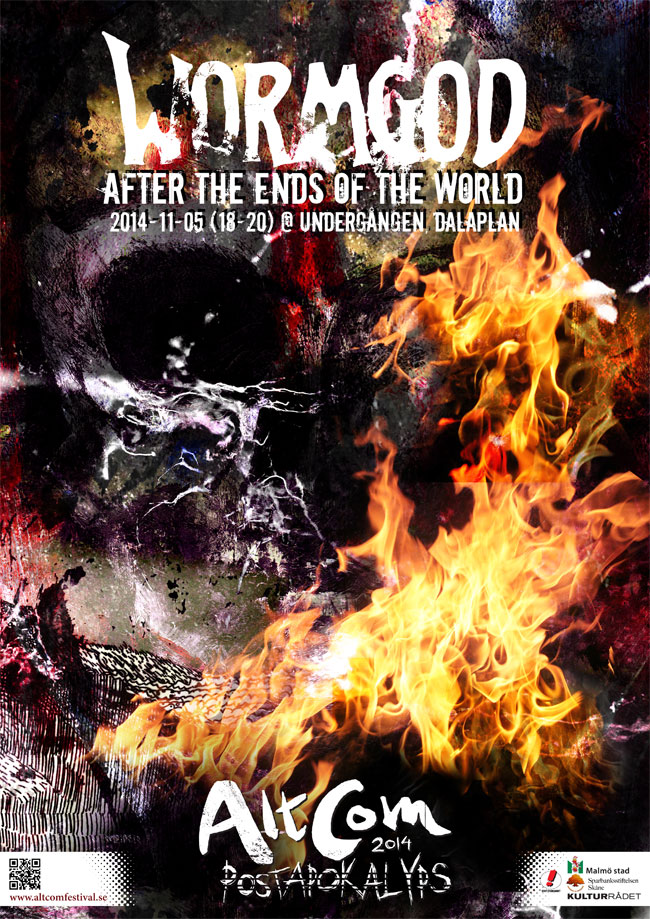 Wormgod: AFTER THE ENDS OF THE WORLD
November 5, 2014 @ Undergången (below Dalaplan), Malmö
Open 18-20
The world ended in many different ways at once, creating time lines diverging from the straight line that used to be known as history. Self-destruction! Extra-terrestrial invasion! Undeath! Catastrophe! These are visions of the futures that came after the end of life as you know it.
Exhibition soundtrack by:
Nimam Spregleda
Concrete Theat
Knullkraft
Feberdröm
Dekoder
Photos