Wormgod @ NOVO DOBA 2013
May 31 2013 at INEX FILM in Belgrade, Serbia, during the Novo Doba comics festival.
Faces of life, faces of death, faces of love that never ends.

Live wall paintings by Mattias Elftorp and Heidi Somero at the comics fair at INEX FILM.
The theme for this year's Novo Doba festival is LOVE NEVER ENDS. This may or may not be reflected in our paintings, made during the comics flea market at the social centre INEX FILM in Belgrade.
PHOTOS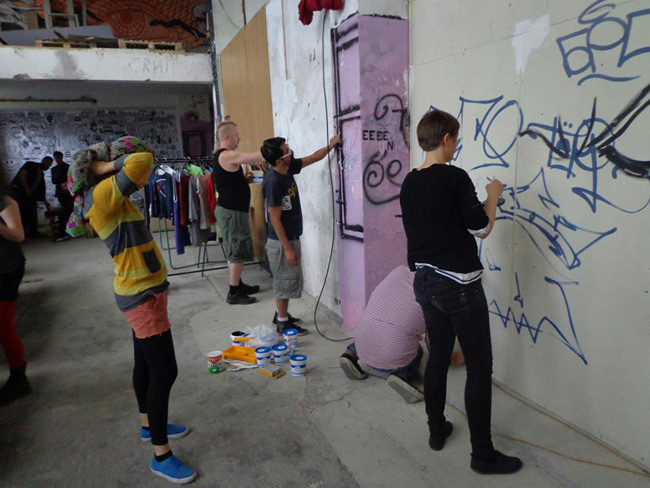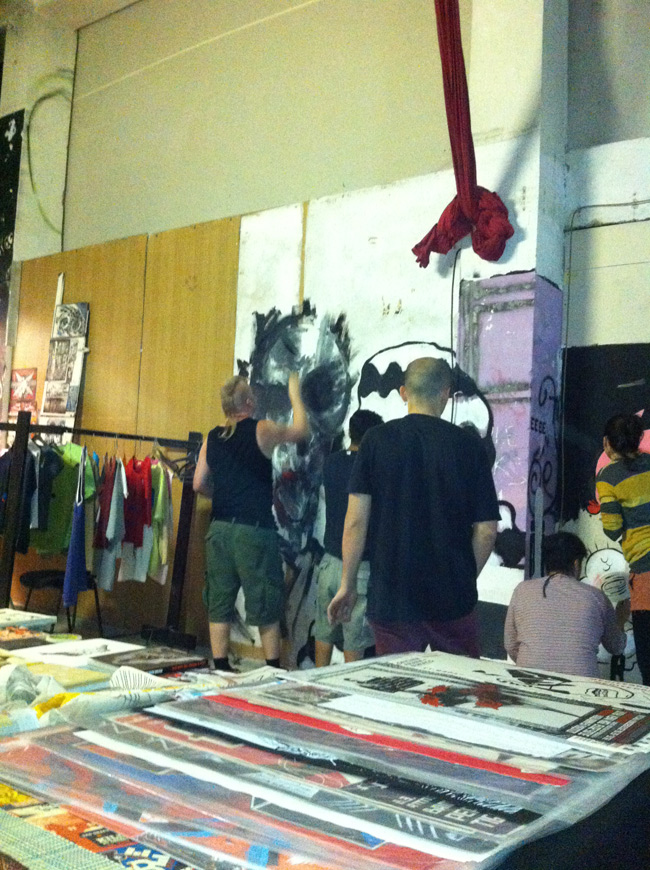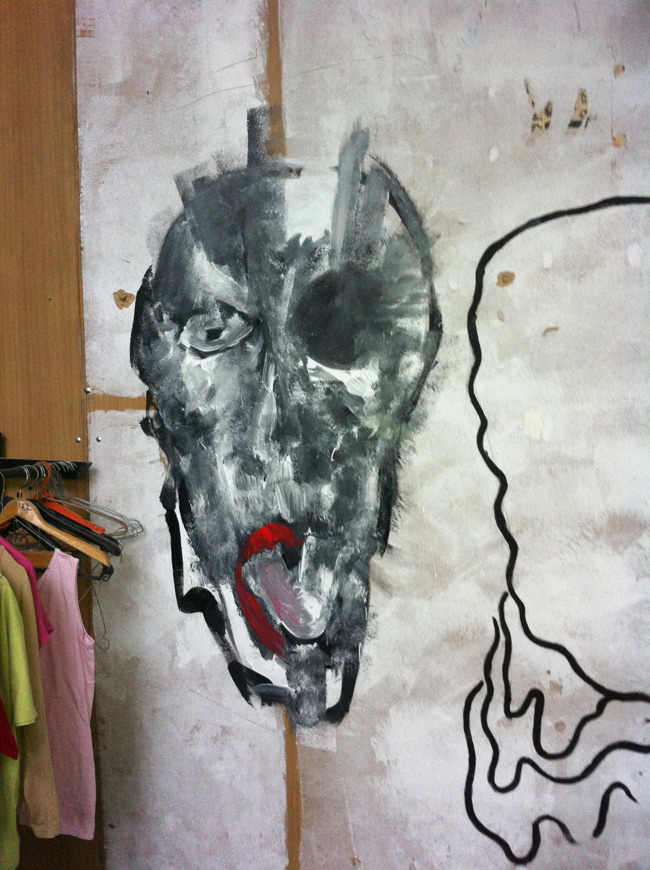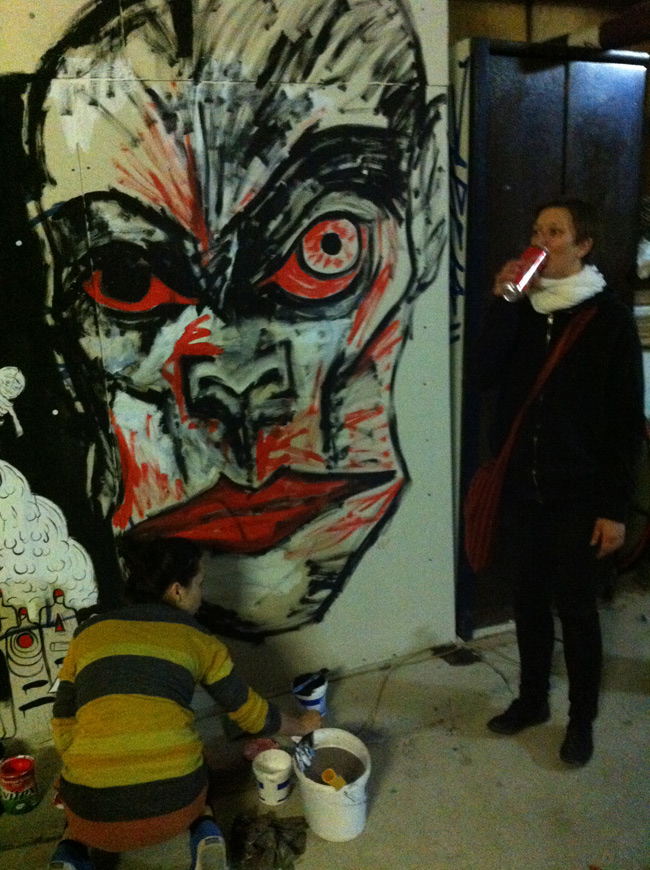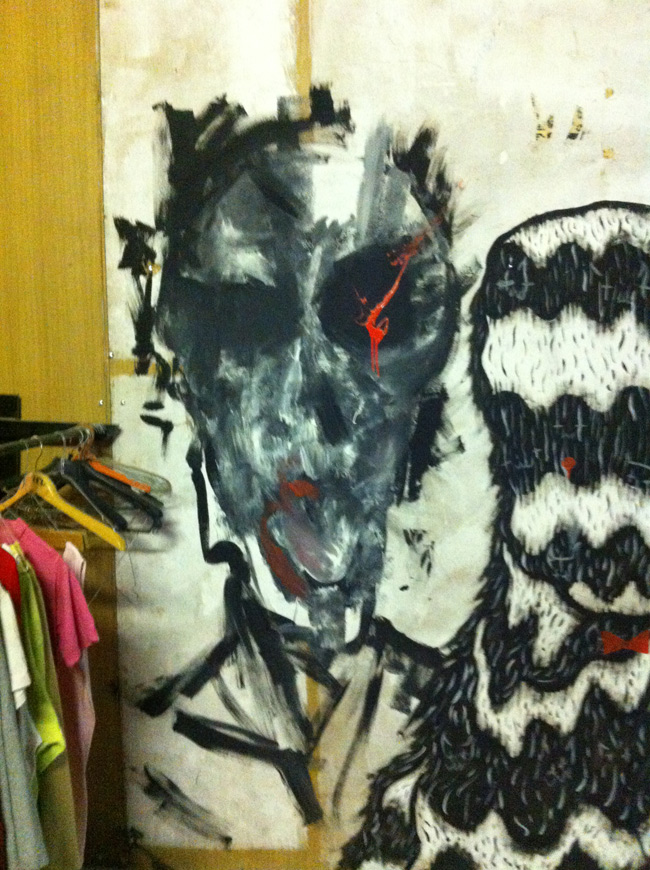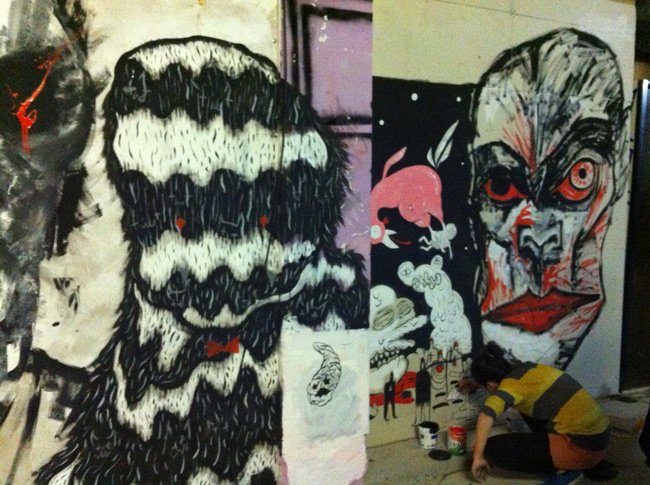 Wormgod (and others') books available at the comics flea market:
Piracy is Liberation vol 01: ONLY SINNERS DISOBEY
Piracy is Liberation vol 02: DOWNLOAD EVERYTHING
TRANSGRESSIONS
A SUBTLE FUCK YOU
AltCom 2010: SEX & WAR
AltCom 2012: NO BORDERS
etc...