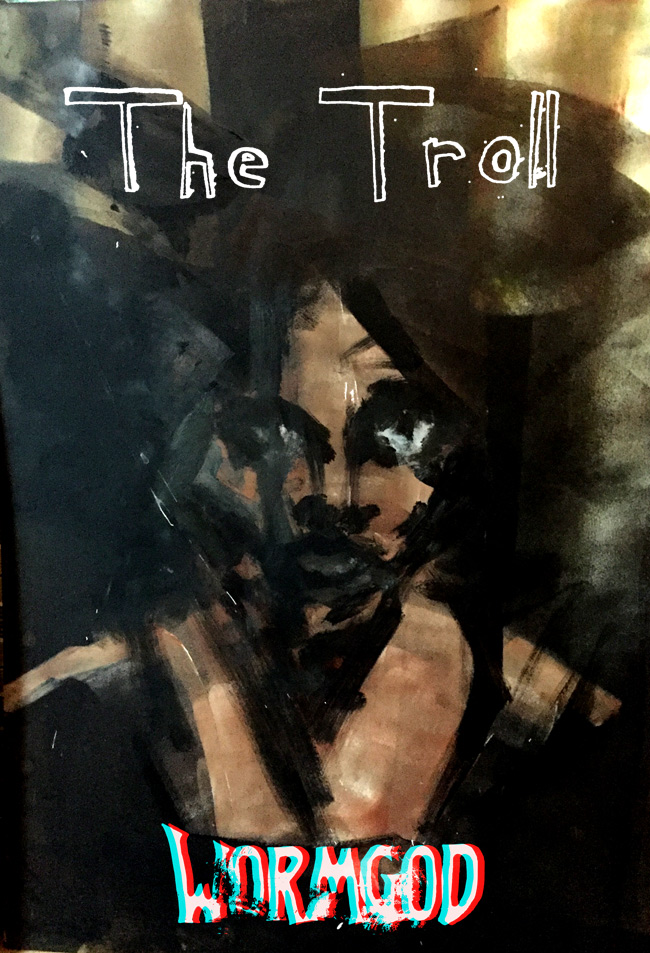 Wormgod: THE TROLL
December 12, 2015 @ Tusen Serier (Mitt Möllan), Malmö
Open 17-22
Tusen Serier hosted the release exhibition for Mattias Elftorp's new book, The Troll:
Introducing the 5d memory complex theory of consciousness! Ten years in the making, this 5-dimensional family drama reaches catastrophic proportions on a planetary scale. What begins as a simple suicide and the accompanying outburst of emotions turns into something completely different. How would you handle finding out that you're a changeling? The Troll in this story sets out on a journey that will take her further through time and space than she could have imagined. Or could she? After all, her imagination is dark and great… Partially in 3d to enhance your reading experience.
The exhibition included prints from the book, a series of 3D images and some original paintings made especially for the exhibition.
Half of the proceeds from the release event went to Kontrapunkt to support their work with refugees and the Roma camp that was recently thrown out on the street by the City of Malmö just a few months earlier.
Some images