Wormgod & Noise Against Fascism presents: TRAUMA @ AltCom 2018
August 24-25 2018 @ Plan B in Malmö, Sweden.
Noise/power electronics/experimental/industrial. Anything that will make you ears hurt, but mostly harsh noise this time.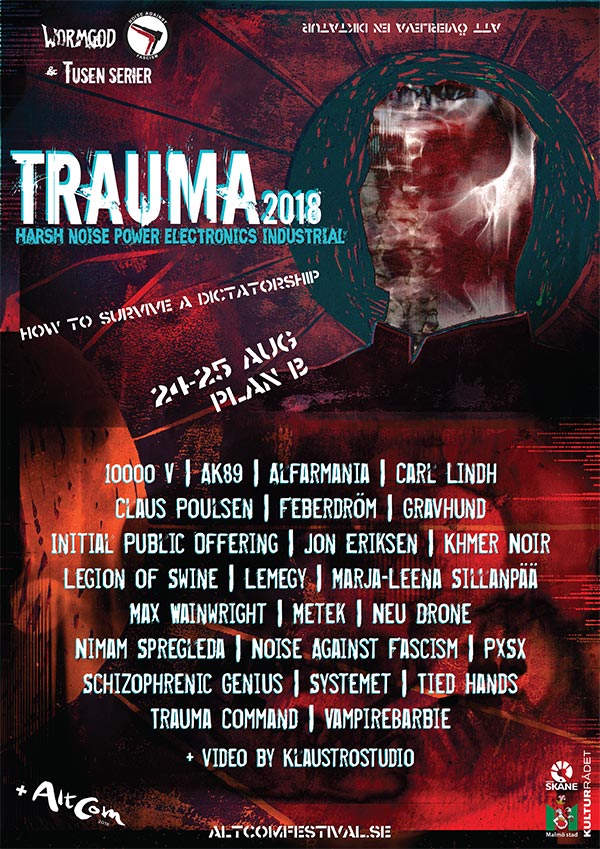 As part of the international comics festival AltCom 2018: HOW TO SURVIVE A DICTATORSHIP, we once more present a noise festival alongside the comics events. The preparations are coming along nicely. This is going to be something special…
Check this space and the AltCom website for more information in the near future.
For an updated list of confirmed bands, check the TRAUMA section of the AltCom website.
Arranged by Wormgod & Noise Against Fascism as part of AltCom 2018 which is organized by Tusen Serier in cooperation with CBK and Koshk Comics, with support from Region Skåne, Malmö Kulturstöd and Kulturrådet.